As the holiday season approaches, many of us are looking forward to gathering with loved ones to share warmth and joy.
Amid the preparations, let us not forget the seniors in our community who are missing out on that same connection.
Loneliness and isolation are often a part of aging. As the senior population grows, the need for supports to address their unique needs is growing, too.
Adult Day Programs at SPLC help seniors stay active and independent for longer. Participants see improved mood, slowed cognitive decline, and reduced loneliness.
While our funders are generous, we need your help. Your contributions are what allow us to deliver our programs to thousands of seniors in the community.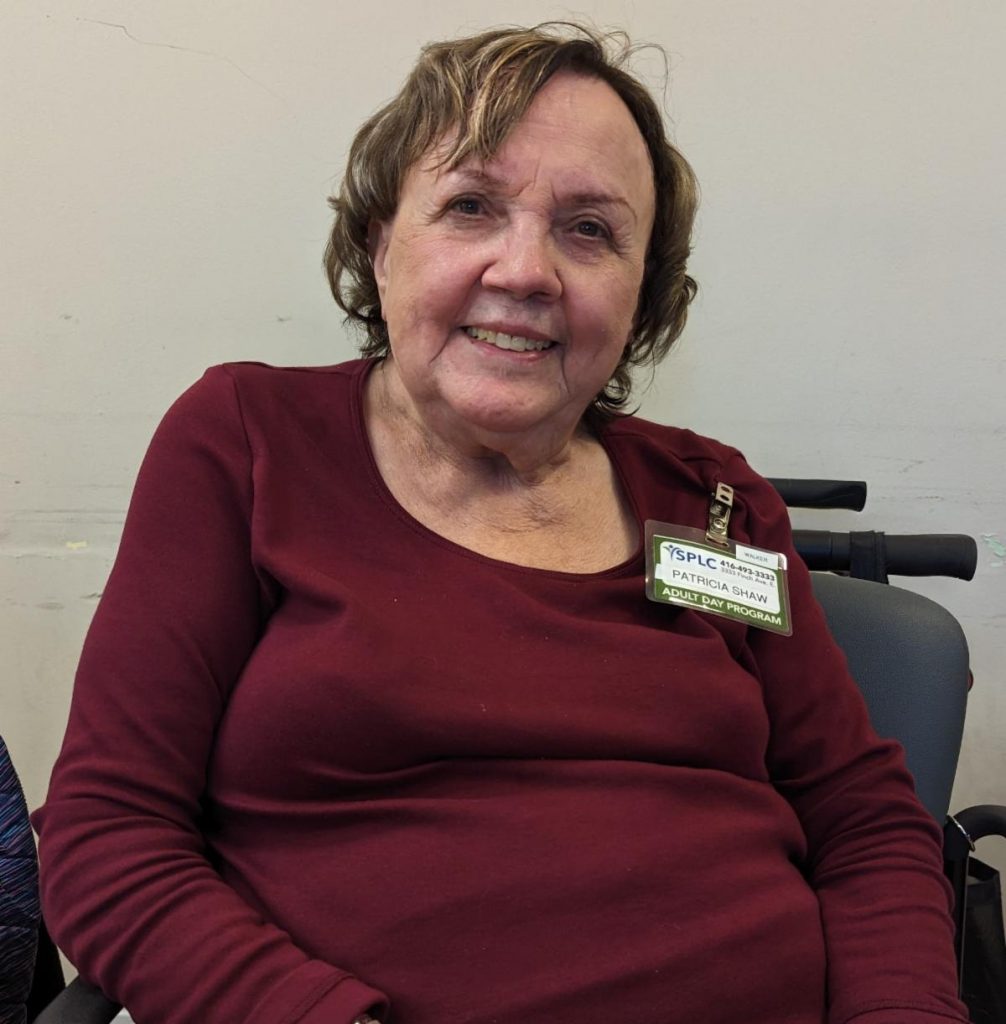 A source of connection
"I had a friend that lived next door to me, who moved away," said Day Program participant Patricia Shaw, 84. "My friends have moved away or have died, so it's nice to have someone to talk to."

The impact of the program on her life has been "very good," she said. "It's nice to be with people during the day. It keeps my mind busy, talking to people and playing games."

Specialized support for seniors

Georgia Asproloupos, 80, said that the Greek Day Program is "an outing for me … because I don't have too many friends. The surroundings are very pleasant, the whole thing makes me happy."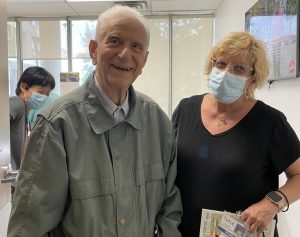 "My mom has dementia, and mobility issues," her daughter Hellen added. "[The staff] are so warm and welcoming. They work very hard to work within the person's ability. My mom has a great time, and the programming is fun and varied. She has very high inertia, doesn't like to leave home in the miserable weather. It gets her out of the home, and she comes back much happier for it."
Hellen's father, Socrates Langonis, 91, also attends the GDP. "Because he's losing language, he never remembers where he's going. When he sees the building, his face lights up," Hellen said. As a caregiver, she values the peace of mind the program gives her. "I can drop them off and know that they're in good hands."
Please click the "Donate Now" button below to make your contribution of $25, $50, $100 or more. Your generous gift will allow us to meet the growing need for services such as our Adult Day Programs. It will allow us to improve technology in program spaces, enhance the quality of games and activities, and fund the creation of an outdoor activity space.
With my sincerest thanks,
Diane Duncan

Executive Director
P.S. By kindly giving $25, $50, $100 or more, you can ensure a senior has a happy, healthy and connected holiday season.



Your gift in action
Follow us on social media for updates on how your generous donation brings joy and vitality to seniors through our diverse programs. Together, we make a difference.